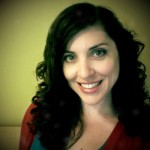 I'm Anni Betts, and I'm an illustrator living in Chicago, Illinois. My work uses a combination of hand-drawn and digital elements, with a focus on line, pattern and color. I enjoy drawing people, animals, places, and just about anything that's colorful and full of personality. I work with ad agencies, design firms, publishers and many others to create images for books, magazines, products, advertisements, corporate communications and websites.
Past clients include JP Morgan, The Times of London, Andrews McMeel Universal, The Humane Society, Glade Air Fresheners, Garmin, Kleenex, Pilot Pens, Walgreens, Utne Reader, OptiFree, Penguin Books, Houghton Mifflin Harcourt, Prevention Magazine, Publix, Angels on Earth and Loyola Press.
When I'm not drawing, I can be found traveling with my husband Kamal, cooking, reading and generally enjoying life!
Visit my portfolio site at annibetts.com